Club Promotion
Custom promotional football product is a direct reflection upon your company or organization. We will ensure that your corporate identity is crisp, clean and consistent.
So, don't delay! E-mail now or pick up the phone and call us at 00-92-524-260531 to discuss how we can help leverage your marketing dollars for the highest possible impact!

Sponsor soccer events and imprint your company logo and favorite team's logo on the balls.We can produce customized balls for schools in any color with your school or organization's logo...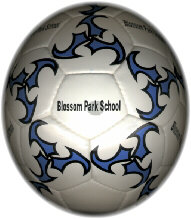 From service to creativity and technology, we have been leading the industry forward ....
| Match balls || Training Balls || Pro Training Balls || Promotional Footballs || Indoor Balls |
| Volley Balls || Rugby Balls || Hand Balls || Basket Balls || Mini Balls || American Football |
| Catalog..|| Punching balls || Soccer kit || Track Suits || Specifications |
| Flag Ball || Goal Keeper Gloves ||Soccer Accessories |
| Custom logo printing || Genuine Leather Soccer Ball |
| Home |
Leather Gloves | Soccer Balls | Leather Jackets Logo Printing
Buyer's designs are cordially welcomed.
For Prices Please contact us:

E-mail: info@del.com.pk
copyright © 2011 Dexterous Export Line
All rights reserved. Legal Notices
All brand names, trademarks, and registered trademarks are the property of their respective holders.Use of these trademarks should not be regarded as affecting the validity of any registered trademark, trademark, or service mark.